South Carolina Motorcycle Accident Attorney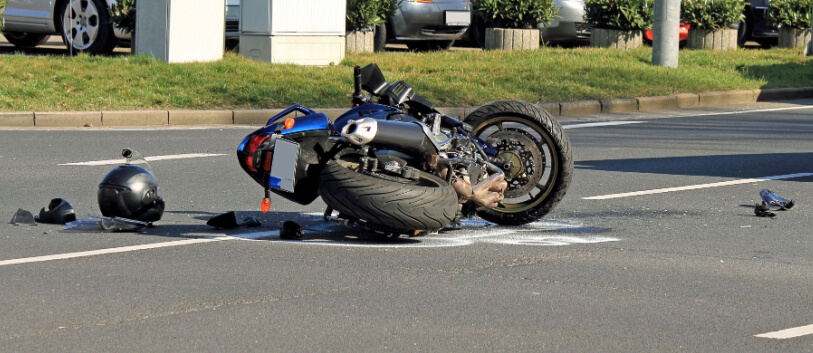 Many South Carolinians enjoy the freedom and exhilaration of motorcycle riding along the Atlantic coastline or through the picturesque Blue Ridge Mountains. But riding a motorcycle comes with serious risks, even when you do everything right. Even one moment of distraction or negligence by another road user can quickly result in a catastrophic accident and life-changing injuries.
If you or a loved one has been hurt in a South Carolina motorcycle crash, understanding your legal rights is essential. Joe Cunningham Law is here to help people like you recover meaningful compensation for their losses. Joe Cunningham, a former U.S. Congressman Joe Cunningham, uses a "people-first" approach to every client. He will demystify the legal process, explain your options, and take the pressure off you as you pursue a fair recovery from your motorcycle accident case.
Don't wait to get help. Contact Joe Cunningham Law today for a free consultation with a motorcycle accident lawyer in South Carolina.
What Are the South Carolina Motorcycle Laws?
Motorcyclists in South Carolina are subject to the same general rights and duties as drivers of other motor vehicles, barring any laws or regulations that would not apply to them the nature of the law or their bike. However, there are also specific laws for South Carolina motorcyclists regarding the following:
Obtaining Motorcycle Licenses and Permits – To receive a motorcycle license or permit, applicants must be at least 15 years old. Those under 18 need parental consent. Applicants must pass knowledge and skills tests, take safety courses if under 16, and meet vision requirements.
Having the Right Equipment – Motorcycles must have rearview mirrors, footrests for passengers, and windshields or protective eyewear for riders under 21. Goggles or face shields are required for riders under 21 if no windscreen is present.
Positioning and Carrying Packages – Operators must sit astride their seats while facing forward. They must keep one leg on each side of the bike and keep both hands on the handlebars at all times. Riders may not carry items that prevent them from keeping both hands on the handlebars.
Transporting Passengers – Motorcyclists may carry passengers if the motorcycle is equipped with appropriate passenger seats and footrests. Passengers should sit behind the operator and hold onto handholds or the driver's waist.
Carrying Child Passengers – There is no minimum age for motorcycle passengers in South Carolina. However, before a rider can carry any passenger, their motorcycle must be equipped with proper seating and footrests to accommodate passengers safely and legally.
Wearing Safety Helmets – Riders and passengers under 21 years old must wear a DOT-approved protective helmet that is equipped with a chin strap and is reflective on both sides. Riders 21 and over are not legally required to wear a helmet, but it is strongly recommended for safety.
Lane-Splitting – Motorcyclists are prohibited from "lane splitting," which is the practice of overtaking and passing other vehicles by riding between lanes or rows of vehicles. Motorcycles are entitled to full use of a lane, with exceptions for riders that operate two abreast.
How Does a South Carolina Motorcycle Accident Differ from a Car Accident?
Motorcycle accident injury cases present unique challenges and considerations compared to other types of motor vehicle accident cases due to several distinct factors. These include:
More severe crash injuries
Higher medical costs
Longer recovery periods
Societal biases against motorcyclists
Unfamiliarity with motorcycle riding mechanics
Helmet laws and other unique regulations
Confusing insurance coverage issues
The role of poor road conditions
The role of visibility and recognition issues
What Should I Do If I'm Involved in a South Carolina Motorcycle Wreck
If you are involved in a motorcycle accident caused by another party, there are important steps you should take to preserve your legal rights. Here's what you need to do:
Seek prompt medical treatment for any injuries and follow your doctor's orders.
Document the accident with photos of damage, injuries, and the crash scene.
Document financial losses like medical bills and reduced income.
Report the accident to the police and your insurance company.
Avoid discussing fault or blame for the accident when speaking with others.
Preserve evidence like motorcycle parts, police reports, and medical records.
Consult an experienced South Carolina motorcycle accident attorney as soon as possible.
Refrain from posting about the accident on social media.
Never provide any statements or sign anything without a lawyer's advice.
What Are Common Causes of Motorcycle Collisions?
Common contributing factors in motorcycle accident cases include the following:
Distracted Driving – This is one of the most common causes of all types of motor vehicle accidents, including motorcycle accidents. Drivers who are texting, eating, or otherwise not paying full attention while driving can easily overlook motorcyclists and crash into them.
Negligent Left-Hand Turns – Many motorcycle accidents occur when drivers turn left in front of oncoming motorcycles at intersections, often because they don't see the motorcycle or misjudge how fast it's going.
Failure to Monitor Blind Spots – Due to their smaller size, motorcycles can easily fit into the blind spots of other vehicles, especially big trucks and SUVs. Drivers who do not thoroughly check their blind spots before merging, turning, or changing lanes can collide with motorcyclists.
Driving Under the Influence – Intoxicated individuals frequently struggle to identify and avoid motorcyclists due to impaired judgment and slower reaction times.
Speeding – Drivers who exceed posted speed limits or drive too fast for conditions have less time to react to obstacles on the road, including motorcycles.
Dooring Incidents – This type of accident happens when a vehicle occupant in a parked car opens their door into a motorcyclist's path without looking.
Defective Vehicle Components – Malfunctions or defects in a vehicle, such as brake failures or tire blowouts, can cause a driver to lose control and crash into a motorcyclist.
What Are Common Injuries from a Motorcycle Crash?
Motorcycle riders often sustain severe and sometimes catastrophic injuries due to their relative lack of protection in the event of a crash. Common injuries from a motorcycle wreck include the following:
Road rash
Lacerations and abrasions
Contusions
Broken bones
Spinal cord injuries
Traumatic brain injuries
Head injuries
Facial fractures
Neck injuries
Back injuries
Nerve damage
Crush injuries
Organ damage
Internal bleeding
Muscle tears
Ligament damage
Tendon injuries
Joint dislocations
Loss of limb
What's the Deadline to File a Motorcycle Accident Lawsuit in South Carolina?
In South Carolina, you have three years from the date of a motorcycle accident to file a lawsuit against the responsible party. If you fail to act within this period, you could lose your right to demand compensation for your losses through the courts.
This deadline can sneak up surprisingly quickly, especially when you're focused on recovering from serious crash injuries. A reputable South Carolina motorcycle accident law firm can benefit your case tremendously by identifying relevant legal deadlines and handling your case promptly and efficiently.
What Compensation Can I Expect to Recover from a Motorcycle Collision Claim?
If you got hurt in a motorcycle collision caused by another party, you could be entitled to various forms of compensation for the following types of crash-related losses:
Medical expenses
Future medical care costs
Lost income
Loss of earning potential
Pain and suffering
Emotional distress
Loss of enjoyment of life
Disfigurement and scarring
Loss of consortium
Property damage costs
In addition, if injuries from a South Carolina motorcycle accident end up being fatal, the victim's family could file a wrongful death lawsuit.
Why You Need a South Carolina Motorcycle Accident Attorney to Handle Your Case
When you hire a South Carolina motorcycle accident lawyer, you significantly increase your chances of securing the compensation you are owed for your losses. Your attorney can:
Calculate an Accurate Value for Your Case – Determining the value of a motorcycle accident claim involves examining many factors, including medical costs, loss of earnings, and subjective losses like pain and suffering. An experienced attorney can assess all these elements to reach a fair value for your motorcycle accident case.
Identify and Gather Useful Evidence – A solid claim requires robust evidence. Your lawyer can gather and preserve necessary evidence such as medical records, witness statements, and police reports to bolster your case and maximize your recovery.
Leverage Professional Connections and Resources – Experienced lawyers have networks of professional resources and connections, including medical providers, accident reconstruction specialists, and other experts who can strengthen your case.
Stand Up to the Insurance Companies – Insurance companies are for-profit businesses, meaning they have every reason to minimize how much they pay you. A seasoned motorcycle accident lawyer will have experience dealing with insurance company tactics and know how to fight back.
Represent You in Court if Necessary – If a fair settlement cannot be reached through negotiation, you might need to take your case to trial for a just outcome. Your lawyer can represent your interests in court, articulating your case persuasively to a judge or jury.
Contact an Experienced South Carolina Motorcycle Accident Lawyer Today
Don't let the insurance companies take advantage of you after a motorcycle crash. Turn to Joe Cunningham instead. A seasoned attorney known throughout the Palmetto State, Joe can protect your rights and fight for the full compensation you deserve.
Learn more about how Joe can make a difference in your case. Reach out today for a free case review with a motorcycle accident lawyer in South Carolina.