South Carolina Trucking Laws & Regulations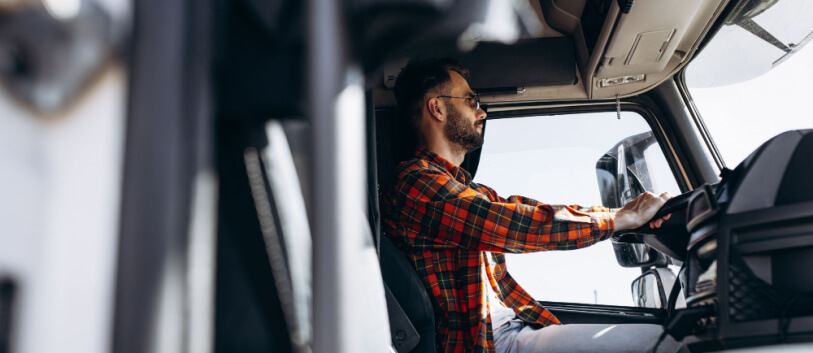 In the wake of a truck accident, it's essential to arm yourself with knowledge and an experienced legal team. Joe Cunningham provides both. A former U.S. Congressman for South Carolina's 1st District, he has a "people-first" approach to the law and his clients.
With considerable experience in South Carolina trucking law, Joe is equipped to handle your truck accident injury case and pursue maximum compensation on your behalf. He knows each case is unique and deserves individual attention, so he aims to deliver the high-quality results that accident victims deserve. But Joe also ensures his clients are informed and educated, especially on South Carolina trucking laws and regulations.
If you were hurt in a truck accident in South Carolina, contact Joe Cunningham Law today for a free, no-obligation consultation to discuss the specifics of your situation.
South Carolina Truck Speed Limits
Commercial truck speed limits follow the same laws and rules applicable to other motor vehicles in South Carolina unless otherwise specified by local regulations. These rules include:
A 70 mph limit on interstate highways and multi-lane divided highways
A 60 mph limit for vehicles on multi-lane divided highways and all other highways
A 55 mph limit on other sections of highways
A 45 mph limit on unpaved roads
A 30 mph limit in urban districts
South Carolina Truck Weight Limits
South Carolina law imposes both overall and per-axle weight limits on large vehicles like commercial trucks. These limits include the following:
The maximum gross weight for any wheel of a vehicle is 8,000 pounds with high-pressure pneumatic, cushion, or solid rubber tires. If the vehicle has low-pressure pneumatic tires, this limit increases to 10,000 pounds.
The maximum gross weight for any one axle of a vehicle is 16,000 pounds with high-pressure pneumatic, cushion, or solid rubber tires. If equipped with low-pressure pneumatic tires, this limit increases to 20,000 pounds.
The maximum gross weight for a single-unit vehicle with two axles is 35,000 lbs.
The maximum gross weight for a single-unit vehicle with three axles is 46,000 lbs.
The maximum gross weight for a single-unit vehicle with four axles is 63,500 lbs. However, on interstate highways, vehicles must meet axle spacing requirements and corresponding maximum overall gross weights, not exceeding 63,500 lbs.
The maximum gross weight for a single-unit vehicle with five or more axles is 65,000 lbs. Similarly, on interstates, vehicles must meet axle spacing requirements and corresponding maximum overall gross weights, not exceeding 65,000 lbs.
The maximum gross weight for a combination of vehicles with three axles is 50,000 lbs.
The maximum gross weight for a combination of vehicles with four axles is 65,000 lbs.
The maximum gross weight for a combination of vehicles with five or more axles is 73,280 lbs.
The gross weight imposed by two or more consecutive axles in tandem from a common attachment to the vehicle and spaced at least 40 inches but not more than 96 inches apart should not exceed 36,000 lbs.
South Carolina Height, Width, and Length Rules for Trucks
Commercial drivers in South Carolina must adhere to certain size restrictions under state law. These limitations, designed to ensure safety, include the following height, width, and length restrictions.
Height Limits
The maximum allowable height for a vehicle, loaded or unloaded, is 13 feet 6 inches.
An exception to this limit is for automobile transporter units or heavy trucks transporting other heavy trucks in a saddle mount combination, which have a maximum height of 14 feet.
It is unlawful to operate any vehicle taller than the posted vertical clearance of any underpass.
Width Limits
The total outside width of a vehicle or its load may not exceed 102 inches (8.5 feet), excluding approved safety devices.
Length Limits
A trailer or semitrailer in a two-unit truck tractor-trailer or truck tractor-semitrailer combination cannot exceed a length of 53 feet, including its load. These trailers must have a rear underride guard, and the distance from the trailer's kingpin to the center of the rear axle assembly (or the center of the tandem axle assembly, if applicable) cannot exceed 41 feet.
For trailers or semitrailers used primarily to transport vehicles for motorsports competition events, this distance cannot exceed 46 feet.
Trailers or semitrailers in three-unit combinations may not exceed 28.5 feet long, loads included.
Apart from truck tractors in two- or three-unit combinations on certain highways, no commercial vehicle may exceed a length of 40 feet, including front and rear bumpers and load.
South Carolina CDL Requirements
Before you can get a commercial driver's license (CDL) in South Carolina, you must obtain a Commercial Learner's Permit (CLP). To be eligible for a CLP, you must be a permanent resident of South Carolina, be at least 18 years old, and hold a valid, unexpired South Carolina driver's license.
When applying for a CLP, you'll need to:
Complete the application for a CLP and CDL (SCDMV Form 447-CDL)
Provide all necessary identity documents as listed on the U.S. Citizen's Checklist
Submit your medical certificate, if applicable
Pass the required knowledge tests for your intended vehicle class
Pay a $15 application fee, plus a $2 fee per knowledge test, and a $2.50 fee for the CLP itself
To get your CDL for the first time in South Carolina, you must:
Be at least 18 years old to drive within South Carolina and at least 21 to cross state lines
Have passed all required knowledge tests for the class of vehicle you intend to drive
Have held your CLP for at least 14 days before taking the road test
Have successfully passed the tests for pre-trip inspection, off-road, and on-road driving
South Carolina Load Securement Rules for Trucks
In South Carolina, commercial motor vehicle (CMV) drivers must adhere to specific state and federal load securement rules to ensure safety on the roads. Under state law:
Vehicles must be constructed or loaded in a way that prevents any part of their load from dropping, sifting, leaking, or escaping in any form.
Vehicles carrying rock, gravel, stone, or similar substances must adhere to specific loading height rules, use secure covers like tarpaulins, or be constructed to prevent their loads from escaping.
Loads and their coverings must be securely fastened to prevent them from coming loose, detaching, or posing hazards to other road users.
Commercial drivers and vehicles are also subject to federal load securement laws, which say that cargo must be properly distributed and adequately secured on or within a vehicle. This can be achieved by using structures equipped to hold or restrain the cargo, such as dunnage or dunnage bags, chocks, wedges, cradles, shoring bars, tie-downs, or a combination of these.
South Carolina Snow Tire and Chain Requirements
South Carolina law prohibits the operation of any motor vehicle, trailer, or semitrailer that has any metal tire in contact with the roadway. However, there are important exceptions to this rule. Tire chains of "reasonable proportions" can be used on any vehicle when required for safety due to snow, ice, or other conditions that may cause a vehicle to skid.
Moreover, for increased safety, regular and snow tires with studs are allowed, as long as these studs project beyond the tread of the traction surface of the tire by no more than one-sixteenth of an inch when compressed.
South Carolina Truck Parking Information
State law prohibits drivers from stopping, parking, or leaving vehicles unattended outside of businesses or residential districts when it's possible to do so off the roadway. Drivers must ensure there is a clear view of the parked vehicle from a distance of 200 feet in both directions and leave an unobstructed width of the highway free for other vehicles.
The law also details several prohibitions on where drivers can stop or park their vehicles. This includes the roadway sides of any parked vehicles, on sidewalks, within intersections, on crosswalks, and alongside or opposite any street obstructions. Drivers also may not park on any bridge, elevated structure, highway tunnel, railroad track, or controlled-access highway.
Understanding Federal Trucking Regulations
Pursuing a truck accident case in South Carolina often requires an understanding of both state and federal trucking regulations. The Federal Motor Carrier Safety Administration (FMCSA) sets nationwide standards regarding driver hours, vehicle maintenance, and cargo securement.
These regulations, in combination with South Carolina's own laws, can significantly influence liability in a truck accident case. A thorough understanding of these laws can provide critical context in determining fault and potential compensation, which is where a skilled truck accident lawyer comes in.
Requirements for Truck Owners and Fleet Managers
South Carolina truck owners and fleet managers shoulder extensive responsibilities to ensure safety on state roadways. For instance, they must ensure their vehicles comply with state-mandated size and weight limits as well as strict load securement requirements.
In addition to these state-level obligations, South Carolina truck owners and fleet managers must also uphold numerous federal rules. These include requirements regarding driver qualification, hours of service, vehicle inspection, and vehicle maintenance. These responsibilities are pivotal in reducing the risk of accidents and ensuring safe, efficient operations.
How a Charleston, SC, Trucking Accident Attorney Can Help with Your Case
A Charleston, SC, trucking accident attorney can be a cornerstone of support and advocacy in the aftermath of a trucking accident. They can help you by:
Providing an in-depth consultation and assessment of your case
Investigating the accident scene and circumstances thoroughly
Gathering and analyzing necessary evidence
Identifying all parties potentially liable for the accident
Interpreting complex trucking regulations and laws to build a strong case
Calculating the full extent of your losses, including potential future losses
Negotiating with insurance companies on your behalf
Filing a lawsuit, if necessary, to pursue compensation for your injuries
Helping you understand the implications of any settlement offers
Preparing you for and representing you in court, if your case goes to trial
Contact a Trucking Accident Lawyer in Charleston, SC, Today
Don't face the complexities of a truck accident injury case alone. Contact Joe Cunningham Law today for a free consultation, and take the first step toward the compensation you deserve.